Jessica Krewson Creative
👀The next big thing in marketing… 👀
Here at DK we like to stay on top of the latest marketing trends.
In fact, I've noticed that we've already implemented a lot of these "newest" trends internally and with our clients. *pats self on back*
#TrendSetters. Just sayin'!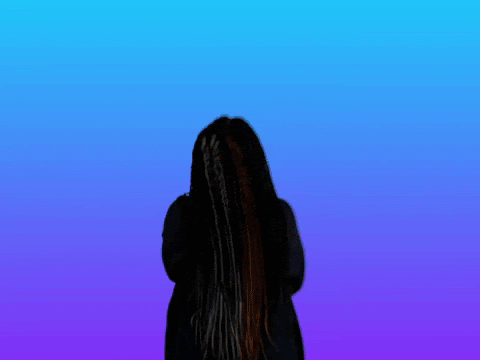 Here are 3 of the most important marketing trends that will keep the needle moving forward in your business:
1. Video marketing is EVERYTHING
I've been saying it for the past few years now, but 2021 showed us just how powerful video marketing is.
According to Hub Spot, 59% of content marketing was video, making it the most used form of content marketing. 76% of marketers say that video marketing is the most effective type of content they produce, and 1 in 4 say it yields the highest ROI.
Not all videos are created equal, and 2021 has shown that shorter video content has proved to be most effective. That's good news since the shorter the video, the easier it is to make!
FUTURE TRENDS: Video is still king, but keep an eye out for branded audio content. Clubhouse showed us just how powerful audio content can be. #podcasting still has a TON of traction. Audio continues to be on the up and up so it's definitely something to keep in mind for 2022 and beyond!
2. Client experience over keyword jamming
Search engines these days are optimizing for one thing only – the consumer's experience.
Gone are the days where your SEO strategy would consist of jamming in keywords and churning out endless content posts. Instead, the focus is on quality content and highly targeted keywords.
Above all, if you're truly creating a pleasurable, memorable, and easy experience for your people, then you're already doing most of the good work.
FUTURE TRENDS: With increasing awareness of data privacy, running targeted ads is becoming harder and harder to do. The new "word of mouth" will be creating seamless experiences for your customers so they keep coming back for more of what you're offering. Branding and brand messaging play a HUGE role here. Get your brand in alignment and figured out ASAP... just sayin'.
3. Collaborate and influence
Working with influencers isn't trendy anymore – it's a MUST DO for any marketing strategy.
Over a third of the top global marketers said that developing their influencer marketing is at the top of their 2022 to-do list.
Influencer marketing and collaborating with symbiotic businesses are becoming increasingly important because it adds a level of trust that most people NEED in order to hit that "buy" button.
Also, hey – we're not alone in this world. When you collaborate with other brands that have the same values as you, amazing changes (and growth) can happen.
FUTURE TRENDS: Collaborating with non-profits is a great way to share your values with your audience, and help drive change.
Phew, that was a lot of information!
If you want to move the needle forward for your brand in 2022, let's talk. At DESIGNKREW, Inc. we're always on top of trends so we can help you make the impact you desire.
Schedule a call with me and let's talk next steps.
Talk soon!
Jessica